Prophetic Words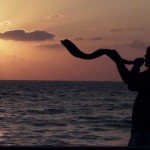 Word given on January 15, 2015 by Brenda Craven
TO NCM FAMILY:
What a beautiful day it is…just to be alive in the presence of God and hear his voice speaking.  I woke up this morning and immediately He began to pour out words into my spirit…
Now is the time for my people to wake from their slumber and wipe the sleep from their eyes.  The gates must be reinforced for danger lurks outside.  Now is the time for breaking down and restoring, for I am restructuring my body.  The cells have been damaged and the DNA tainted, but I the Lord thy God am this day performing a blood transfusion in my people and I am performing heart transplants in this moment, saith the Lord.  For a body overhaul is required in order to carry out what is desired of me.  I have long awaited this moment saith the Lord…for now my presence will be recognized and felt and my voice shall be heard and revered.
God is also saying that New Covenant Ministries is the apple of His eye.  He is well pleased with this body.  Truth and Love flow mightily from it, uncompromised!  He is in the process of performing heart transplants here.  There is some opposition and complication, but the process is taking place.  His purpose and vision have been heavily planted in NCM and this is not by coincidence.  NCM is highly favored of God.
He is also saying that NCM will be the Legislative "Hot Seat" of the Ekklesia.  What is declared, decreed, and spoken out of it will affect this nation and the world.  Many will look to her for guidance, instruction and direction.  Implementation of God's word and law will come forth mightily through her and she will become a major portal for Muslim/Islamic conversion to Christianity.  Many will not believe, but He will move with miracles, signs and wonders that are unexplainable.
TO PASTOR JOE
God knows that seeing miracles, signs, and wonders have been the desire of your heart for the longest time.  This Ekklesia is transitioning to another level of consciousness in Him right now.  The Lord is saying to NCM, "Let go of the stern and let Him sail the ship."  the crew has to be taken care of, (fed, healed, taught and trained), and the ship repaired.  God is the admiral and knows the seas and their conditions better than anyone else.  He knows what destinations we need to port at.  We don't need to be concerned with where He is taking us, but we need to stay in consistent preparation mode so we are ready when we get there.
THE VISION OF THE NET by Pastor Joe Nicola
During Sunday morning praise I had a vision of a very large and very thick net. There was a group of us looking down at and working on our section of this net. Then I heard the Lord speak to me and He said, "Look to your left". As I did I noticed that as far as I could see thousands of people, like us, all looking down and working on their section of this same net. Then the Lord said to me, "Look to your right". As I did I saw the same thing, thousands of people for as far as I could see all looking down and working on this same net. I noticed that each group seemed to be unaware of the others. This net was huge and extremely thick rope.
The Lord has many people focused on what He has called them to do and He is the One who is orchestrating His plan and purpose in the earth. He is building this huge thick net and connecting it together for one incredible Harvest! Galatians 6:9, Let us not lose heart in doing good, for in due time we will reap if we do not grow weary.